Light Space & Time Online Art Gallery announces their 14th Annual "Abstracts" Online Art Competition. 2D and 3D artists from around the world are called upon to make online submissions for possible inclusion into the Gallery's April 2023 online group exhibition.
The gallery invites artists (including photography & digital art), regardless of where they reside, to apply to this competition by submitting their best non-objective and/or non-representational art.
The deadline to apply to this art competition is March 27, 2023.
Here is a link to the "Abstracts" 2022 Online Art Exhibition in order to help artists see what type of art was accepted in the past. Please review our article post which explains the Judging Criteria for Our Juried Art Competitions in order to help you as a guide with your entry submissions.
Early Registration - Discounted Entry Fee
Lower entry fees are offered from the opening of the competition until the 1st day of the next month (February 1, 2023). The discounted entry fees are as follows; $16.00 for 1 to 2 entries and $24.00 for 3 to 5 entries. After that time, the entry fees revert to the gallery's normal entry fee amount or $18.00 for 1 to 2 entries and $26.00 for 3 to 5 entries until the deadline of the art competition.
Also, students (who are registered with Submittable and have an email extension of EDU) are able to receive additional lower entry fees for this competition. $12.00 for 1 to 2 entries and $22.00 for 3 to 5 entries.
Light Space & Time encourages entries from all 2D & 3D artists regardless of where they reside and regardless of their experience or education in the art field. A group exhibition of the top ten finalists will be held online at the Light Space & Time Online Art Gallery during the month of March 2023. Awards will be for top 12 places.
Important Dates For Participating Artists
| | | |
| --- | --- | --- |
| Art Competition Opens | | January 6, 2023 |
| Early Registration & Lower Fees End | | February 01, 2023 |
| Deadline for Receiving Entries | | March 27, 2023 |
| Results Emailed to Artists & Posted | | April 01, 2023 |
| Art Exhibition Opens | | April 01, 2023 |
| Online Art Exhibition Closes & Archived | | April 30, 2023 |
Winning artists (12 Overall Category Artists) of the 14th Annual "Abstracts" Art Exhibition will be promoted extensively by the gallery in the following manner:
The #1 overall top winning artist will be the Best in Show winner of the exhibition. The Best in Show winner will receive a cash prize of $100. The cash prize will be paid via PayPal in U.S. dollars. The winner must be able to receive the cash prize via PayPal. If the artist does not have PayPal account, it is easy to set one up HERE.
The top 12 winning artists for this exhibition will be promoted and circulated to over 550+ major news outlets, including syndicated Premium News Outlets (ABC, CBS, CW, Fox & NBC affiliated broadcasting/station websites), with inclusion on Google News & Bing News.
Winning artists will have their art exhibition results posted and promoted on ArtJobs/Artweek.com. Artweek produces 800,000-page impressions per month, 280,000 website visitors per month and has 30,000 newsletter subscribers.
Winning artists will also have their art exhibition results posted and promoted on Art.Base.co. Art.Base produces 100,000 page views per month, 35,000 monthly unique visitors and has 10,000+ newsletter subscribers.
In addition to the above, the winning artists of this exhibition will receive extensive worldwide publicity in the form of email marketing, event announcements, and wide-spread social media marketing and promotion to make the art world aware of the artists' achievement.
There will also be a video of the winning artists' artworks on the Light Space & Time YouTube Channel. In addition, there will also be links back to the artists' website as part of this achievement package. Winning artists also receive a digital Award Certificate, digital Award Ribbon, digital Event Postcard, and Press Release for their art portfolio.
Artists provide us with your best abstract art before the deadline.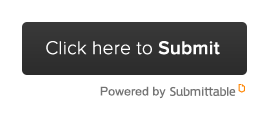 For the second year in a row, Renée Phillips, the Director of Manhattan Arts International and the Curator of Our Bond With Nature on The Healing Power of ART & ARTISTS website exhibition asked me to be a Guest Judge and to give a special award for the artists juried into this exhibition.
I chose Helena Cooper's abstract photography as my special award-winning artist. Helena's colorful interpretation of nature's beauty provides a glimpse of tones, textures, and energy that is rarely noticed by the rest of us when we are in the midst of nature.
Her nature photography contains either an explosion of colors or a muted version of earth, water and form. Though her artworks appear to be colorful abstracts, they produce a subtle experience of the natural world in the viewer.
Below are her artist biography and statement, along with 5 images of her outstanding abstract photography.
Artist Biography:
Helena Cooper was born and lived in São Paulo, Brazil, until the age of 25. She grew up in a family of artists, surrounded by sculptors, painters, designers, jewelers, and photographers. Helena studied painting at the Escola Brasil Dois Pontos, the prestigious Art Institute of Brazil which has launched many of the country's greatest contemporary artists as well as The School of the Museum of Fine Arts in Boston.
As an abstract artist, Helena's paintings and photography both reflect mysterious depths of nature. Through photography, Cooper explores the potential for water and earth to nourish, heal and restore the mind, body, and soul.
The Finger Lakes region in upstate NY provides a perfect venue for this expression; its gorges, forests, lakes, and streams are Helena's inspiration. This is where she lives.
Artist Statement:
"I found comfort in nature during a challenging time in my life. I started to photograph at gorges, lakes, and streams near where I live in the Finger Lakes. Through the camera lens, a decomposing leaf in a small puddle of water or a beam of light refracted in a stream transforms into a whole universe of new perspectives." Helena's website: helenacooperart.com
[Not a valid template]