Light Space & Time Online Art Gallery announces their 13th Annual "Botanicals" Online Art Competition for the month of December 2022. 2D and 3D artists from around the world are called upon to make online submissions for possible inclusion into the Gallery's January 2023 online group exhibition.
The gallery invites artists (including photography & digital art), regardless of where they reside, to apply to this competition by submitting their best botanical and/or floral art. Botanical subjects will include flowers, herbs, fruit, leaves, plants and related botanical and floral subjects.
Artists should submit their representational and/or abstract best work in any media before the deadline of December 27, 2022.
Here is a link to the "Botanicals" 2022 Online Art Exhibition in order to help artists see what type of art was accepted in the past. Please review our article post which explains the Judging Criteria for Our Juried Art Competitions in order to help you as a guide with your entry submissions.
Early Registration - Discounted Entry Fee
Lower entry fees are offered from the opening of the competition until the 1st day of next month (December 1, 2022). The discounted entry fees are as follows; $16.00 for 1 to 2 entries and $24.00 for 3 to 5 entries. After that time, the entry fees revert to the gallery's normal entry fee amount or $18.00 for 1 to 2 entries and $26.00 for 3 to 5 entries until the deadline of the art competition.
Also, students (who are registered with Submittable and have an email extension of EDU) are able to receive additional lower entry fees for this competition. $12.00 for 1 to 2 entries and $22.00 for 3 to 5 entries.
Light Space & Time encourages entries from all 2D & 3D artists regardless of where they reside and regardless of their experience or education in the art field. A group exhibition of the top ten finalists will be held online at the Light Space & Time Online Art Gallery during the month of January 2023. Awards will be for top 12 places.
Important Dates For Participating Artists
| | | |
| --- | --- | --- |
| Art Competition Opens | | October 19, 2022 |
| Early Registration & Lower Fees End | | December 01, 2022 |
| Deadline for Receiving Entries | | December 27, 2022 |
| Results Emailed to Artists & Posted | | January 01, 2023 |
| Art Exhibition Opens | | January 01, 2023 |
| Online Art Exhibition Closes & Archived | | January 31, 2023 |
Winning artists (12 Overall Category Artists) of the 13th Annual "Botanicals" Art Exhibition will be promoted extensively by the gallery in the following manner:
The #1 overall top winning artist will be the Best in Show winner of the exhibition. The Best in Show winner will receive a cash prize of $100. The cash prize will be paid via PayPal in U.S. dollars. The winner must be able to receive the cash prize via PayPal. If the artist does not have PayPal account, it is easy to set one up HERE.
The top 12 winning artists for this exhibition will be promoted and circulated to over 550+ major news outlets, including syndicated Premium News Outlets (ABC, CBS, CW, Fox & NBC affiliated broadcasting/station websites), with inclusion on Google News & Bing News.
Winning artists will have their art exhibition results posted and promoted on ArtJobs/Artweek.com. Artweek produces 800,000-page impressions per month, 280,000 website visitors per month and has 30,000 newsletter subscribers.
Winning artists will also have their art exhibition results posted and promoted on Art.Base.co. Art.Base produces 100,000 page views per month, 35,000 monthly unique visitors and has 10,000+ newsletter subscribers.
In addition to the above, the winning artists of this exhibition will receive extensive worldwide publicity in the form of email marketing, event announcements, and wide-spread social media marketing and promotion to make the art world aware of the artists' achievement.
There will also be a video of the winning artists' artworks on the Light Space & Time YouTube Channel. In addition, there will also be links back to the artists' website as part of this achievement package. Winning artists also receive a digital Award Certificate, digital Award Ribbon, digital Event Postcard, and Press Release for their art portfolio.
Artists provide us with your best representative and/or abstract botanical and floral art before the deadline.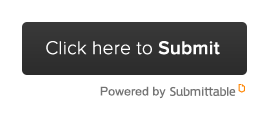 Light Space & Time Online Art Gallery is extremely pleased to announce that Judith M Orcutt has been named as the Gallery's new featured artist and she will now be promoted by the gallery for the next 14 days in the gallery's Artist Showcase.
Judy is an award-winning artist based in Savannah, Georgia, USA. Judy was selected as 1 of the top twelve finalists in the gallery's 22nd Solo Art Exhibition Series. The placement in this competition qualified her art to be showcased in this feature.
Judy's Artist Showcase feature will be promoted to over 350+ major news outlets, with inclusion on Google News & Bing News. In addition, the gallery will also be featuring and promoting her artwork in the gallery's various social media networks for further exposure.
Below are Judy's Artist Biography, Artist Statement and 5 images that were submitted to this competition.
Artist Biography
Judy Orcutt is a photographer from York, Pennsylvania. It is a lovely scenic area surrounded by Pennsylvania Dutch influence and rural beauty. She is a mainly self-taught artist. She has had art experience in calligraphy, pressed flower art, encaustics, and cold wax art. Her photography experience has been in the studio and with landscape work. Her delight is in photographing flowers and she has specialized in scanography which is what she is submitting here.
The flatbed scanner gives high resolution detail and consistent light and depth of field and shows great detail. It almost creates a 3D look. She finds this to be dramatic and enticing. She combines different botanicals and when the image is completed, there is an intense period of cleaning it up in PhotoShop as there is much debris. Her work is currently hanging in the Penn State Medical Health Hospital in Lancaster, Pa. Her work is also in many private collections. She now lives in Savannah, Georgia where coastal photography is calling her.
All of her art comes from the heart. She is a 25-year breast cancer survivor!!
Artist Statement
I fell in love with plants and botany when I studied them in Pharmacy School. The intricacies in design and the beautiful colors and the interactions with insects have fascinated me. Of course, the sheer beauty; and the gift we have been given fills my heart. I want to capture that to the best of my abilities. I have found that scanography (using the flatbed scanner as if it were my camera) is the best tool for me to accomplish this. The depth of field is shallow and that gives exquisite detail. It is almost as if the flower were in 3 dimensions. I hope you love my flowers as much as I do!
Judy's website is www.quilligraphy.com.
Click the Thumbnail to See the Artwork in a Lightbox