Light Space & Time Online Art Gallery announces their 13th Annual "Animals" Online Art Competition for the month of June 2023. 2D and 3D artists from around the world are called upon to make online submissions for possible inclusion into the Gallery's July 2023 online group exhibition.
The gallery invites artists, regardless of where they reside, to apply to this competition by submitting their best interpretation of the "Animals" theme.
The "Animals" theme will be the artist's interpretation and depiction of animal art. Animal subjects include any living organisms, mammals, birds, insects and any animals that may also live in water.
Artists should submit their representational and/or abstract best work in any media before the deadline of June 26, 2023.
Here is a link to the "Animals" 2022 Online Art Exhibition in order to help artists see what type of art was accepted in the past. Please review our article post which explains the Judging Criteria for Our Juried Art Competitions in order to help you as a guide with your entry submissions.
Early Registration - Discounted Entry Fee
Lower entry fees are offered from the opening of the competition until the 1st day of next month (May 1, 2023). The discounted entry fees are as follows; $16.00 for 1 to 2 entries and $24.00 for 3 to 5 entries. After that time, the entry fees revert to the gallery's normal entry fee amount or $18.00 for 1 to 2 entries and $26.00 for 3 to 5 entries until the deadline of the art competition.
Also, students (who are registered with Submittable and have an email extension of EDU) are able to receive additional lower entry fees for this competition. $12.00 for 1 to 2 entries and $22.00 for 3 to 5 entries.
Light Space & Time encourages entries from all 2D & 3D artists regardless of where they reside and regardless of their experience or education in the art field. A group exhibition of the top ten finalists will be held online at the Light Space & Time Online Art Gallery during the month of July 2023. Awards will be for top 12 places.
Important Dates For Participating Artists
| | | |
| --- | --- | --- |
| Art Competition Opens | | April 15, 2023 |
| Early Registration & Lower Fees End | | May 01, 2023 |
| Deadline for Receiving Entries | | June 26, 2023 |
| Results Emailed to Artists & Posted | | July 01, 2023 |
| Art Exhibition Opens | | July 01, 2023 |
| Online Art Exhibition Closes & Archived | | July 31, 2023 |
Winning artists (12 Overall Category Artists) of the 13th Annual "Animals" Art Exhibition will be promoted extensively by the gallery in the following manner:
The #1 overall top winning artist will be the Best in Show winner of the exhibition. The Best in Show winner will receive a cash prize of $100. The cash prize will be paid via PayPal in U.S. dollars. The winner must be able to receive the cash prize via PayPal. If the artist does not have PayPal account, it is easy to set one up HERE.
The top 12 winning artists for this exhibition will be promoted and circulated to over 550+ major news outlets, including syndicated Premium News Outlets (ABC, CBS, CW, Fox & NBC affiliated broadcasting/station websites), with inclusion on Google News & Bing News.
Winning artists will have their art exhibition results posted and promoted on ArtJobs/Artweek.com. Artweek produces 800,000-page impressions per month, 280,000 website visitors per month and has 30,000 newsletter subscribers.
Winning artists will also have their art exhibition results posted and promoted on Art.Base.co. Art.Base produces 100,000 page views per month, 35,000 monthly unique visitors and has 10,000+ newsletter subscribers.
In addition to the above, the winning artists of this exhibition will receive extensive worldwide publicity in the form of email marketing, event announcements, and wide-spread social media marketing and promotion to make the art world aware of the artists' achievement.
There will also be a video of the winning artists' artworks on the Light Space & Time YouTube Channel. In addition, there will also be links back to the artists' website as part of this achievement package. Winning artists also receive a digital Award Certificate, digital Award Ribbon, digital Event Postcard, and Press Release for their art portfolio.
Artists provide us with your best representative and/or abstract Animals art before the deadline.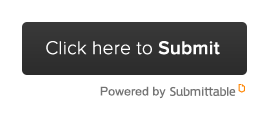 Light Space & Time Online Art Gallery is extremely pleased to announce that Maureen Ravnik has been named as the Gallery's new featured artist and she will now be promoted by the gallery for the next 14 days in the gallery's Artist Showcase.
Maureen is an award-winning artist based in Colorado, USA. Maureen was selected as 1 of the top twelve finalists in the gallery's 21st Solo Art Exhibition Series. The placement in this competition qualified her art to be showcased in this feature.
Maureen's Artist Showcase feature will be promoted to over 350+ major news outlets, with inclusion on Google News & Bing News. In addition, the gallery will also be featuring and promoting her artwork in the gallery's various social media networks for further exposure.
Below are Maureen's Artist Biography, Artist Statement and 5 images that were submitted to this competition.
Artist Biography
Maureen Ravnik was born and raised in Minnesota. After attending college in Colorado, she stayed and never looked back. Working and traveling opened her eyes to the wonders of the American west and reawakened childhood tendencies to creatively document her discoveries. She began making images of the American west in hopes of preserving the history, the culture, and the dreams that shaped the west. Today, Maureen's time is spent outdoors taking in and capturing the scenery, wildlife, and exploring other methods for interpreting and sharing what she sees and experiences along the way.
Maureen has accomplished many things with her photography including images placed in the Audubon International Top 250, local, national and international juried photography exhibitions, winning placements in monthly club competitions, state park calendars, images selected for use by the City of Littleton, Colorado, and many images selected as editor picks on National Geographic and for publication. Her work has been the subject of several newspapers. She has co-authored 2 books that document the history, beauty and environment of the second largest natural area in the country. Maureen has also served as a juror for the Tri-Lakes Center for the Arts in Colorado.
Maureen's goal is to continually look for new ways to challenge herself and express what she feels. That is what inspires her to never reject possibilities in subject matter.
Artist Statement
My techniques are largely self-taught. I am deeply inspired by Ansel Adams and Art Wolfe. My greatest reward comes from developing composites. My work is delivered in an array of styles that arc between passionately abstract and doggedly figurative.
Maureen's website is www.maureenravnik.crevado.com.