Light Space & Time Online Art Gallery announces their 13th Annual "All Women" Online Art Competition. 2D and 3D women artists only, worldwide, are called upon to make online submissions for possible inclusion into the Gallery's January 2024 online group exhibition.
There is no theme for this competition, so any subject matter and any media are acceptable for consideration. Women Artists should submit their best work in any media before the deadline of December 27, 2023.
Here is a link to the "All Women" 2023 Online Art Exhibition in order to help artists see what type of art was accepted in the past. Please review our article post which explains the Judging Criteria for Our Juried Art Competitions in order to help you as a guide with your entry submissions.
Light Space & Time encourages women artists (including photography & digital arts), regardless of where they reside and their experience or education in the art field, to apply to this competition by submitting their best abstract and/or representational art. Awards will be given for top 12 places.
Early Registration - Discounted Entry Fees
Lower entry fees are offered from the opening of the competition until the 1st day of second month (October 1, 2023).

The discounted entry fees are as follows: $16.00 for 1 to 2 entries and $24.00 for 3 to 5 entries.

After that time, the entry fees revert to the gallery's normal entry fee amount or $18.00 for 1 to 2 entries and $26.00 for 3 to 5 entries until the deadline of the art competition.

Students (who are registered with Submittable and have an email extension of EDU) are able to receive additional lower entry fees for this competition. $12.00 for 1 to 2 entries and $22.00 for 3 to 5 entries.

All entry fees are inclusive of New Mexico Gross Receipts Tax, if applicable.
Important Dates For Participating Artists
| | | |
| --- | --- | --- |
| Art Competition Opens | | September 27, 2023 |
| Early Registration & Lower Fees End | | November 01, 2023 |
| Deadline for Receiving Entries | | December 27, 2023 |
| Results Emailed to Artists & Posted | | January 01, 2024 |
| Art Exhibition Opens | | January 01, 2024 |
| Online Art Exhibition Closes & Archived | | January 31, 2024 |
Artist Awards
Winning artists (12 Overall Category Artists) of the 13th Annual "All Women" Art Exhibition will be promoted extensively by the gallery in the following manner:
The #1 overall top winning artist will be the Best in Show winner of the exhibition. The Best in Show winner will receive a cash prize of $100. The cash prize will be paid via PayPal in U.S. dollars. The winner must be able to receive the cash prize via PayPal. If the artist does not have PayPal account, it is easy to set one up HERE.

The top 12 winning artists will be promoted and circulated to hundreds of major news outlets, including syndicated Premium News Outlets (ABC, CBS, CW, Fox & NBC affiliated broadcasting/station websites), with inclusion on Google News & Bing News.

Extensive worldwide online publicity in the form of email marketing, event announcements, and wide-spread social media marketing and promotion to make the art world aware of the artists' achievement.

Video compilations of the winning artists' artworks on the Light Space & Time YouTube Channel.
Links back to the artists' website.

Digital Award Certificate, digital Award Ribbon, digital Event Postcard, and Press Releases for their art portfolio.
Women Artists please provide us with your best representative and abstract art before the deadline.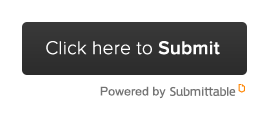 SAN FRANCISCO, CA – November 15, 2014 /- San Francisco Women Artists (SFWA) announce they will be opening their beautiful and spacious new Gallery in the vibrant SF Inner Sunset neighborhood. Their inaugural all media show "Artists' Choice" will open January 8 - January 31, 2015.
Founded in 1887, San Francisco Women Artists (SFWA) is the oldest on-going arts organization in California, a nonprofit membership-based organization that supports and promotes the talents of emerging and established women artists. Monthly themed-juried shows feature paintings, photography, jewelry, ceramics, and sculpture.
Pam Borrelli, photographer and SFWA Board President, states that membership is open to all Bay Area residents, men and women, who share in SFWA's mission to advance the work of women artists, and invites new member applications. SFWA outgrew their former gallery in Presidio Heights and look forward to moving into the much larger space that features 14' ceilings, skylights and a courtyard.
Collaborating with other nonprofits and engaging student interns, SFWA hosts a variety of events that invite neighborhood participation, featuring talented artists, offering varied workshops and presentations, hosting receptions/special events and activities for the community at large.
SFWA is proud of its heritage and its many former members who have gone on to become prominent artists, including Ruth Asawa, Dorr Bothwell, Imogen Cunningham, and Ruth Bernhard.
About SFWA
Located at 647 Irving Street and 8th Avenue, San Francisco, SFWA is hosting the celebratory "Artists' Choice" opening Reception on January 8, from 5:30-9:30 pm. SFWA is a nonprofit 501© (3) arts organization celebrating its 127th year.
Contact Information
Pam Borrelli, Board President
San Francisco Women Artists
647 Irving Street
San Francisco, CA 94122
415.440.7392